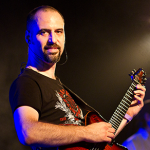 G.Bevin is a singer-songwriter who has been developing his personal style since the age of 14, described as emotional alternative folk.
Right from the start, G. sensed the power and the beauty of the acoustic guitar and immediately took the path of composition and song writing. His texts grow out of the music through improvisation. They can be described as impressionistic, often not completely clear but always honest and touching.
Mike Butcher says: It's nice to hear a REAL artist. G.Bevin has a powerful but atmospheric voice. The songs are varied but stamped with G.Bevin's particular style, based around his acoustic guitar, without sounding too folky. It's a good sounding and well produced album and you can listen to it again and again while still finding something new. This is a favorite.
Recently he has adopted modern expressive electronic instruments like the Eigenharp and LinnStrument, and uses them to explore a more complete musical palette.
G. has released two solo albums and one with his band Flytecase, with whom he has been touring extensively in Belgium and France.
Hello Music says: Rousing energy that moves you, spot on arrangements without overplaying and lead vocals that grab you. 'Dream like a tree' earns its place amongst alternative folk albums.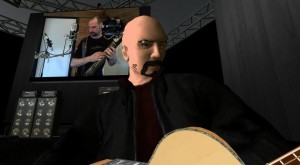 G. started to perform solo again, also using the internet and virtual stages with video streaming. He plays a blend of songs from his solo album 'Dream Like a Tree', rearranged versions from Flytecase's 'Speaker Mind' and new original compositions.